With Payright, you can pay your green loan back over one to five years with a lower fixed interest rate.
The government has implemented a variety of schemes to encourage more Australians to invest in sustainable technologies for their homes. Often, the associated subsidies are linked to green loans. For example, the Clean Energy Finance Corporation has paired with Payright and the subsidy is paid directly to the installer and you can apply for affordable finance at the same time.
Green loans can only be used to fund the purchase and installation of energy-efficient products. They include:
Solar panels and home batteries

Solar pool heating units

Energy-efficient lighting
We are a specialised finance business dedicated to providing industry-leading solar loan products, with superior personal service
100% No deposit Commercial finance
We can finance all energy-saving or renewable equipment including
PV solar systems | Batteries & Storage | Off Grid Systems | LED Lighting | Air | Pumps | Irrigation | Electrical & more
100% finance, No Deposit required
From $5,000 to $10 million
Loan terms from 1 – 7 years on any loan size
Security for the loan is only taken over the solar equipment itself
Super-fast processing and approvals
Credit cards used to be the solution for buying the big things, but they also came with big interest, sometimes of more than 20%. When you Buy Now Pay Later (BNPL) with humm, you can take it now, for an item of up to $30,000, and pay 0% interest.
You simply pay it later, little or big, in interest-free installments over 12,24,36, or 48 months. Apply online and no paperwork required and all set to go.
Estimate
Takes 1 minute and won't impact your credit score
Application
Take 5 minutes and can conveniently be done online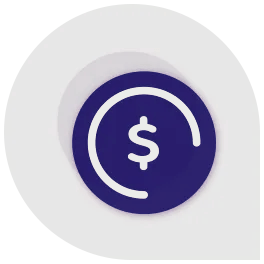 Approval
You may be instantly conditionally approved
Installation
Funds will be transferred directly to the installer
We select the most reliable & CEC approved solar products