Government Rebate for Solar in Sydney
What you need to know about Government Rebates for solar if based in Sydney?
There is a paradigm shift in the world right now to reduce the carbon foot print by moving towards clean and renewable energy. Recently Prime minister Scott Morrison at Glasgow, Scotland announced 2050 net zero carbon emissions target  In COP26 climate conference. One of the major contributor to Australian carbon footprint  is Use of Coal in generating electricity. To counter that Australian government has "set an objective to achieve 30% module efficiency at 30 cents per installed watt by 2030 – the 'Solar 30 30 30' Initiative."
Government Rebate
To help independent homes owners  to move in direction of  renewable energy Government has introduced solar rebate to reduce cost of solar power in australia by  approx. 40%  of the total value making moving to solar an affordable choice.
Government doesn't offer incentive directly rather it does it in form of Small-scale Technology Certificates (STC). It's the estimated production till year 2030 to achieve the 'Solar 30 30 30' Initiative".  One STC is awarded / 1000 kWh of estimated production. Since the estimation is done on basis of energy generated till 2030 so the rebate amount is reducing every year. For that reason getting solar panels installed using 2021 policy is a wise choice.
Location based Rebate
Places in the coastal region where it can get cloudy more often is likely to get less rebate compared to inland location with higher chances of clear sky.  As an example if you are based out of Sydney then you can claim upto $3500 rebate in 2021 for 6.6KW solar system.
Type of panels and Installation company matters :
Best Solar Inverters, Panels and Batteries should be used and they should be Clean Energy Council's (CEC) approved products
In order to receive rebate. Also the installation need to be done by CEC Accredited solar panel installers like solarnational in order to qualify for government rebate.
Solar Battery Loan Program
Also known as "Enpowering homes" is a government program to provide interest free loan to install Solar Battery system to existing solar system or completely new solar system with battery. This programs grants $9000 loan if solar batteries are added to existing solar panel system which is repayable over 10 years or $14000 loan for installation of Solar Panel with Battery which is repayable in 8 years. To check your post code eligibility click here
Feed-in Tariff
Solar system without battery storage can produce extra power which will be credited back as Tariff in Electricity Bill.
For Example :
AGL offers you $ 0.11 cents / kwh
Origin offers you $ 0.08  cents / kwh
Energy Australia offers you $ 0.10 cents / kwh
Ready to move to Solar.
If you want to commit to Australian goal to reduce carbon foot print and understand the benefits provided by government of NSW then schedule a No obligation quote from Solar National a CEC Accredited Installer with experience of over 100 installation in Sydney area. Call us at 1300 179 949 to schedule an appointment.
​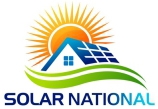 Written by Solar National