Process of Solar Panel Installation in Sydney, Australia?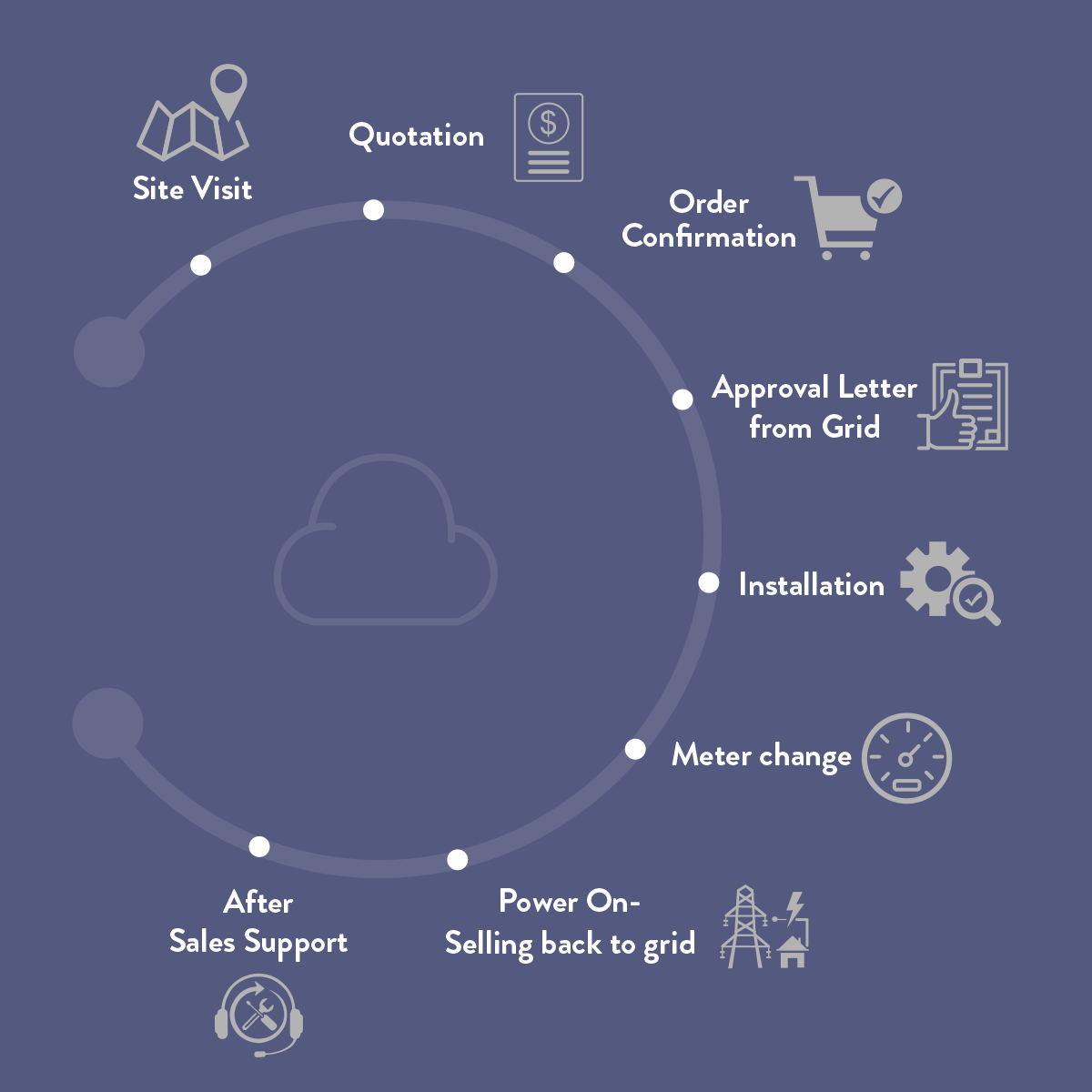 Process of Solar Panel Installation in Sydney, Australia?
Do you own an Individual house in Sydney and paying hefty electricity bills? Do you see solar panels installed in neighbor's house, but you are unsure about how to go ahead get the process moving for Panel installation at your home?
This article will help you with the process that is followed for Solar Panel Installation in Australia. To get started with the below mentioned process contact a Solar Installation company in your city. It's necessary to reach out to Accredited Solar Installer to get benefit of Government Rebate. More information about Rebate can be gathered here. For installation in Sydney you can get in touch with SolarNational or contact at 1300179949 or email at info@solarnational.com.au.  
Process for Solar installation
Site Visit:
As soon as you contact a solar expert, they will visit your home to gather information and check feasibility of how many kwh systems can be installed depending on Area on roof, Surrounding building heights, Chimney location etc. In addition will gather information about the monthly bill that's generated and calculate the required kwh capacity needed to reduce the electricity bill significantly and will explain about different panels and battery. They will also explain all the government programs for rebate and loans to make the decision simpler.
Quotation:
On basis of site visit the Accredited Solar installer will provide a quotation depending on the panel's selection and the required kwh to serve the need of your home.
Order Confirmation:
Once the quotation is approved by homeowner an order confirmation is generated which is needed for further processes like Approval letter, Meter change etc.
Approval Letter from the Grid:
Solar Installation company will get the approval letter from the electricity provider for allowing the switch from regular electricity to solar powered electricity. This approval is necessary to start the installation process and government rebate
Installation:
As soon as all the approval are in place then an installation team of qualified installers will visit the place to carry out the installation. They will explain the process of installation and then begin the process which generally take less than a day. They will take care of all safety mechanism, so no harm is caused to themselves or the homeowners.
Meter Change:
The Electricity company will then process the changing the meter from regular meter to Solar meter which does the calculation of feed in tariff (Calculation of power that goes back in grid). This meter will help analyze the solar power generated by our solar panels. The information of power generated is available on app as well.
Power On – Selling back to Grid:
After the meter change solar panels are actively working on generating electricity for our home. The excess power is fed back to the grid for which homeowners will receive due credit. If the system has solar Battery, then the extra power is stored in them and used in nighttime or in cloudy / Rainy weather when solar power is not generated.
After Sales Support:
Most important part of any installation is after sales support. As homeowners you may have question after the installation which you would like to get addressed. So it's important to go with a Accredited Solar installer like Solar National as they are available to solve all your queries
If you are homeowner in Sydney then you can reach out to  SolarNational or contact at 1300179949 or email at info@solarnational.com.au for a no obligation quote for your solar needs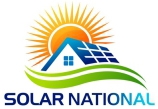 Written by Solar National