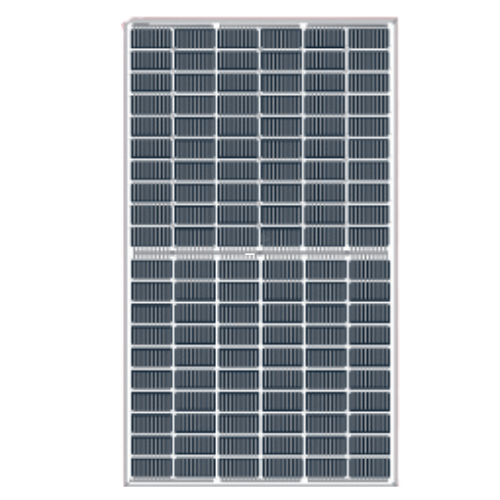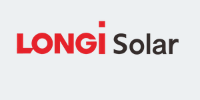 LONGi Solar
The Company, wholly owned by the LONGi Group (SH601012), has focused on p-mono for 19 years and is today the largest supplier of mono-crystalline products in the world, with total assets above $5.71 billion (2018Q3) LONGi Group has plans to reach 45 GW mono-crystalline wafer production capacity by 2020. LONGi Solar's module shipment in 2018 ranked top 4 in the world, and mono module shipment has remained No.1 in the world from 2016 to 2018.
LG Solar
The LG NeON®️ 2 has seen many improvements, from longer warranties to lower degradation. This panel is ideal for homes seeking a visually pleasing solar panel and for roofs where space is tight or where future system expansions are considered e.g. to incorporate battery storage.
The LG NeON®️ 2 panels with their double-sided cells and CELLO technology absorb light from the front and the back of the cell. This technology sets a new standard for innovation and was recognized with the 2015 Photovoltaic Innovation Award at the Intersolar Industry Event in Germany. LG also won the 2016 Intersolar award for our new NeON BiFacial rang.
» Great Visual Appearance
» 25 Years Product Warranty (Parts & Labour)
» More Power per Square Metre
» Improved 25 Year Performance Warranty
SOLAR PANELS
Hyundai Solar
Hyundai Solar
M6 PERC Shingled – M6 PERC Shingled Technology provides ultra-high efficiency with better performance in low irradiation.
Anti-LID / PID – Both LID(Light Induced Degradation) and PID(Potential Induced Degradation) are strictly eliminated to ensure higher actual yield during lifetime.
Mechanical Strength – Tempered glass and reinforced frame design withstand rigorous weather conditions such as heavy snow and strong wind.
Reliable Warranty
Corrosion Resistant
UL / VDE Test Labs
SOLAR PANELS
Canadian Solar
Canadian Solar
MORE POWER
26 % more power than conventional modules
Up to 4.5 % lower LCOE Up to 2.7 % lower system cost
Low NMOT: 42 ± 3 °C
Better shading tolerance
MORE RELIABLE
Lower internal current, lower hot spot temperature
Cell crack risk limited in a small region, enhance the module reliability
Heavy snow load up to 5400 Pa, wind load up to 3600 Pa*
SOLAR PANELS
Talesun Solar
Talesun Solar
Talesun Solar was founded in 2010 and has a state-of-the-art, fully automated production line that boasts 3.2GW of solar panel manufacturing capacity along with all manufacturing equipment comes from Italy, Germany, and Japan. Talesun 330W solar panel is a great option for mono-perc construction at an affordable price. Its half-cut feature means each panel is split into two halves so that shading on one half of the panel doesn't affect the other half, maximising your solar production. They look great on the roof too, with dark blue coloring consistent throughout the panel.
Trina Solar
Founded in 1997, Trina Solar is the world's leading total solutions provider for solar energy and it was founded in 1997. Trina Solar is able to provide exceptional service to each customer in each market and deliver our innovative, reliable products with the backing of Trina as a strong, bankable brand.
» High power output
» Outstanding visual appearance
» Half cell design brings higher efficiency
» Highly reliable due to stringent quality control
» Certified to withstand the most challenging environmental conditions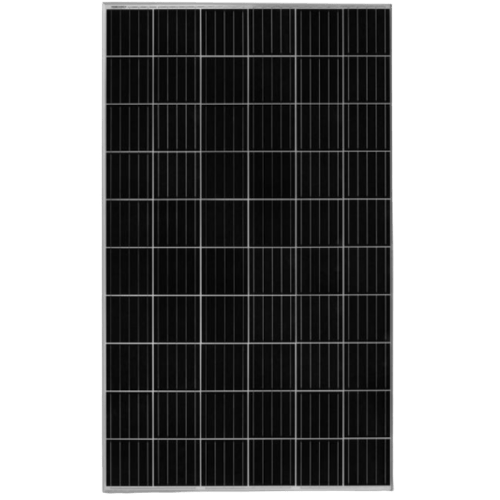 Jinko Solar
Jinko Solar is one of the largest and most innovative solar module manufacturers in the world. JinkoSolar has built a vertically integrated solar product value chain, with an integrated annual capacity of 14.5 GW for silicon wafers, 9.2 GW for solar cells, and 15 GW for solar modules, as of September 30, 2019. An ideal PV module manufacturer offers three key attributes: quality products, operational efficiency, and an unconditional commitment to its customers.
SOLAR PANELS
Seraphim Solar
Seraphim Solar
166 Half-Cell Series – The amalgamation of advanced technologies
Seraphim redefined the high-efficiency module series by integrating 166mm silicon wafers with multi-busbar and half-cut cell technologies. The maximum module efficiency of the new 166 half-cell series is 20%, and the maximum power output is 375W.
SOLAR PANELS
Suntech Solar
Suntech Solar
HIPower Series: 120-cell half cut monocrystalline solar module
Features
High power output- Compared to 158.75 mm module, the power output can increase 25 – 30W
Excellent weak light performance – More power output in weak light condition, such as haze, cloudy, and morning
Extended load tests – Module certified to withstand front side maximum static test load (5400 Pascal) and rear side maximum static test loads (3800 Pascal)*
Suntech current sorting process – System output maximized by reducing mismatch losses up to 2% with modules sorted & packaged by amperage
We select the most reliable & CEC approved solar products